ГЛАВНАЯ
Образование, учебная литература
Эзотеризм. Парапсихология. Тайны
Универсальная справочная литература
Репринтные издания, печать по требованию
Книги->Иностранная литература->Издательства на 'Y'

1.

Emma McClendon


Denim: Fashion's Frontier
Год: 2016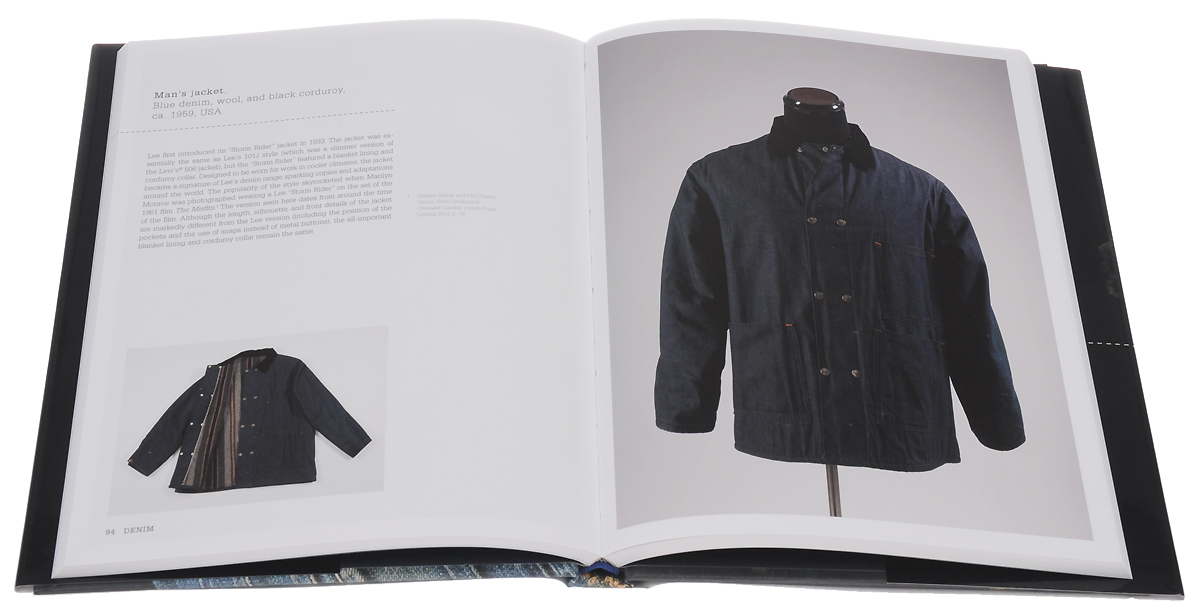 Denim is one of the world''s favorite fabrics, and today it accounts for the largest segment of the clothing industry. The market for jeans alone is worth over 55 billion dollars. Experiments with denim by designers have helped to develop a vast vocabulary of denim styles beyond jeans that are now ingrained in fashion''s lexicon. This handsome book explores the multifaceted history of denim and examines the continually evolving relationship between it and high fashion. Prized for its durability and strength, denim began as an ideal fabric for workwear, most famously in the clothing produced by Levi Strauss & Co. for fortune hunters during the 19th-century California gold rush. Over the past 160 years, however, film, television, and advertising have helped transform denim into a symbol of y...

2.


Punk. Chaos to Couture
Год: 2013


...
Узнайте, в каких интернет-магазинах можно купить книгу Punk. Chaos to Couture
3.


Rembrandt: The Late Works
Год: 2015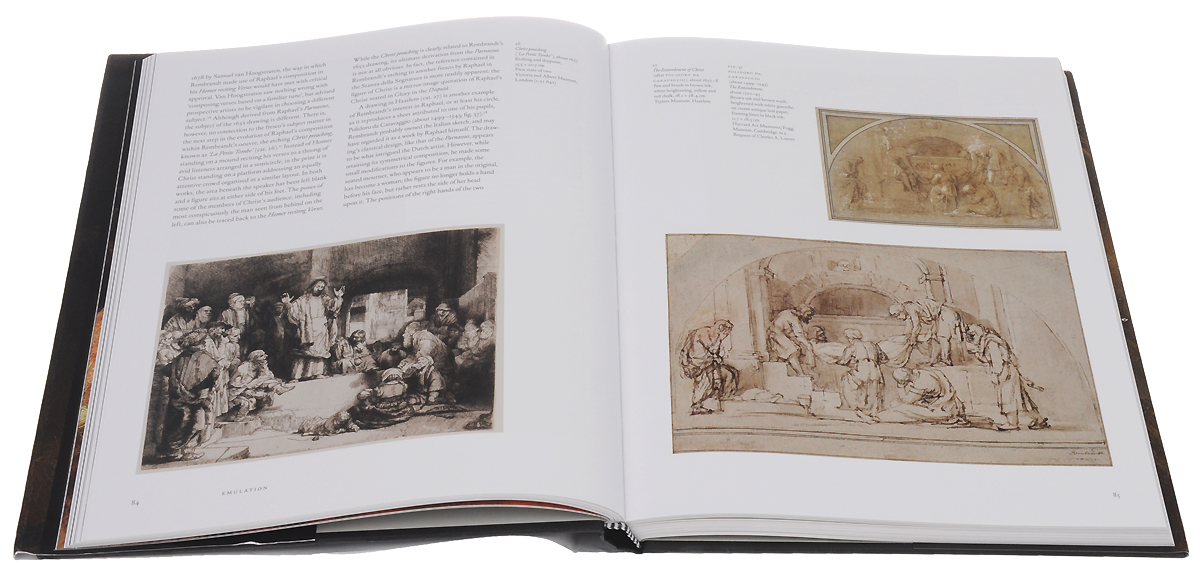 From the mid-1650s until his death at age sixty-three, Rembrandt van Rijn (1606-1669) generated a remarkable body of work as he searched for a new, painterly, and expressive style. His later works demonstrate his mastery, skillfulness, and exceptional ability to render the effects of light, and they have since defined his image as an artist. Rembrandt gleaned inspiration from his direct study of nature, exalting the humble, the mundane, and even the ugly, particularly in his self-portraits and works based on his everyday surroundings. His intimate pictures of figures from history, often portrayed in austere or introspective attitudes, are created with extraordinary sensitivity. This handsome volume includes superb reproductions of some of Rembrandt's most recognizable paintings, alongside ...

4.


Van Gogh's Studio Practice
Год: 2014


...

5.

Phyllis Lambert, Barry Bergdoll


Building Seagram
Год: 2013


The Seagram Building rises up over New York''s Park Avenue with perfect lines of bronze and glass. Considered one of the greatest icons of twentieth-century architecture, the building was commissioned by Samuel Bronfman, founder of the Canadian distillery dynasty Seagram. Bronfman''s daughter, Phyllis Lambert, was twenty-seven years old when she took over the search for an architect and chose Mies van der Rohe (1886-1969), a pioneering master of modern skin and bones architecture. Mies, who designed the building clad in bronze and amber-tinted glass along with Philip Johnson (1906-2005), emphasized the beauty of structure and fine materials and set the building back from the avenue, creating the building''s plaza as an urban oasis. Lambert''s choice established her role as a leading archit...

6.

Richard Daniel de Puma


Etruscan Art. In the Metropolitan Museum of Art
Год: 2013


This informative and engaging book on the Museum''s outstanding collection of Etruscan art also provides an introduction to the fascinating and diverse culture of ancient Etruria, which thrived in central Italy from about 900 to 100 B.C.......

7.

Modiano Patrick


Suspended Sentences
Год: 2014


Although originally published separately, Patrick Modiano''s three novellas form a single, compelling whole, haunted by the same gauzy sense of place and characters. Modiano draws on his own experiences, blended with the real or invented stories of others,...
Вы можете купить книгу Suspended Sentences автора Modiano Patrick дешевле, сравнив цены в магазинах на нашем сайте.
8.

Chaffee Cathleen


Eye on a Century
Год: 2013


Eye on a Century celebrates a cornerstone of the Yale University Art Gallery''s holdings: the Charles B. Benenson Collection of Modern and Contemporary Art. This major bequest includes works by a veritable pantheon of modern and contemporary artists - among them Jean-Michel Basquiat, Stuart Davis, Fernand Leger, Joan Miro, James Rosenquist, and David Smith. The catalogue provides exciting new scholarship on some of the collection''s most significant objects, including works by Alexander Calder, Kurt Schwitters, and Pablo Picasso, alongside lesser-known works, by artists such as Alicia Penalba, David Wojnarowicz, and Martin Wong, several of which have never before been published. The introduction, which examines the context of Benenson''s collecting, is followed by more than fifty catalogue...
Вы можете купить книгу Eye on a Century дешевле, сравнив цены в магазинах на нашем сайте.
9.

Carvalho Rosa de


Printmaking in Paris: The Rage for Prints at the Fin De Siecle
Год: 2013


In the years between 1890 and 1905, Paris witnessed a revolution in printmaking. Before this time, prints had primarily served reproductive or political ends, but, as the century came to a close, artistic quality became paramount, and printmaking blossomed into an autonomous art form. This gorgeously illustrated and accessibly written book looks at the circumstances in which this terrific new enthusiasm for prints unfolded; the principal players in its development; and the various printmaking techniques being used.
Most modern French artists experimented with lithographs, etchings, or woodcuts, many of which were published in small editions intended for art connoisseurs and collectors. Their popularity, however, was not confined to these exclusive groups. Colorful prints designed by Pie...
Вы можете купить книгу Printmaking in Paris: The Rage for Prints at the Fin De Siecle дешевле, сравнив цены в магазинах на нашем сайте.
10.

Alsteens Stijn


Durer and Beyond
Год: 2013


...

11.


The Art of the Louvre's Tuileries Garden
Год: 2013


The Tuileries Garden is a masterpiece of garden design and one of the world''s most iconic public art spaces. Designed for Louis XIV by landscape architect Andre Le Notre, it served the now-destroyed Tuileries Palace. It was opened to the public in 1667, be...

12.

Marjorie E. Wieseman


Dutch Painting
Год: 2014


The National Gallery, London is home to a world-renowned collection of Dutch paintings that includes masterpieces by Rembrandt, Vermeer, Hals, Cuyp and Ruisdael, among many others. Still lifes painted with painstaking attention to detail, sublime landscape...

13.

Martin Postle


Johan Zoffany RA: Society Observed
Год: 2011


The 18th-century painter Johan Zoffany (1733-1810) was an astute observer of the many social circles in which he functioned as an artist over the course of his long career. This catalogue investigates his sharp wit, shrewd political appraisal, and percepti...
Узнайте, где заказать книгу Johan Zoffany RA: Society Observed Martin Postle
14.

Ilsink Matthijs


Hieronymus Bosch. Visions of Genius
Год: 2016


Hieronymus Bosch (1450-1516) lived and worked in ''s-Hertogenbosch, the Netherlands, where he created enigmatic paintings and drawings full of bizarre creatures, phantasmagoric monsters, and terrifying nightmares. He also depicted detailed landscapes and found inspiration in fundamental moral concepts: seduction, sin, and judgment. This beautiful book accompanies the largest exhibition ever held on Bosch''s work, and will feature important new research on his 25 known paintings and 20 drawings. The book, divided into six sections, covers the entirety of the artist''s career. It discusses in detail Bosch''s Pilgrimage of Life, Bosch and the Life of Christ, his role as a draughtsman, his depictions of saints, and The Garden of Earthly Delights, among other topics, and is handsomely illustrat...

15.

Kathryn A. Morrison


Carscapes. The Motor Car, Architecture, and Landscape in England
Год: 2013


When the motor car first came to England in the 1890s, it was a luxury item with little practical purpose - drivers couldn''t travel very far or very quickly without paved roads or traffic laws. Thus began a transformation that has affected the architecture...

16.

Michael Jones, Susanna McFadden


Art of Empire: The Roman Frescoes and Imperial Cult Chamber in Luxor Temple
Год: 2016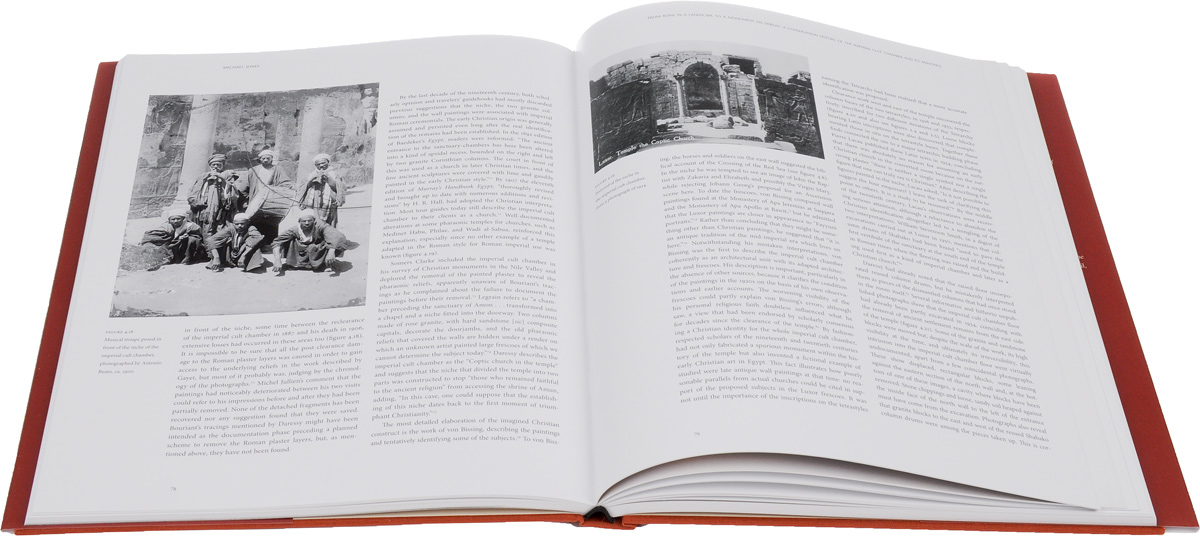 "The Luxor Temple of Amun-Re, built to commemorate the divine power of the pharaohs, is one of the iconic monuments of New Kingdom Egypt. In the 4th century C.E., the Roman Imperial government, capitalizing on the site's earlier significance, converted the temple into a military camp and constructed a lavishly painted cult chamber dedicated to the four emperors of the Tetrarchy. These frescoes provide fascinating insight into the politic ..."...

17.


Germaine Krull
Год: 2015


Germaine Krull (1897–1985) made a name for herself in avant-garde photography in the period between the two World Wars. After attending photography school in Munich, she launched her career in Berlin, and later worked in Paris and Monte Carlo. During World War II, her leftist political beliefs led her to spend time in Brazil and French Equatorial Africa, and afterward she traveled to Southeast Asia and later settled in Northern India. She was a remarkable artist who was a pioneer in her field, particularly in regard to the development of the photographic book and photojournalism. This exhibition catalogue reveals how Krull balanced her avant-garde, artistic vision and her active role in the media, highlighting more than 150 images produced between 1924 and 1945, some of which appeared in h...

18.

Foa Michelle


Georges Seurat. The Art of Vision
Год: 2015


This revelatory study of Georges Seurat (1859-1891) explores the artist''s profound interest in theories of visual perception and analyzes how they influenced his celebrated seascape, urban, and suburban scenes. While Seurat is known for his innovative use of color theory to develop his pointillist technique, this book is the first to underscore the centrality of diverse ideas about vision to his seascapes, figural paintings, and drawings. Michelle Foa highlights the importance of the scientist Hermann von Helmholtz, whose work on the physiology of vision directly shaped the artist''s approach. Foa contends that Seurat''s body of work constitutes a far-reaching investigation into various modes of visual engagement with the world and into the different states of mind that visual experiences...

19.

King Elliott H.


Salvador Dali: The Late Work
Год: 2013


Salvador Dali (1904-1989) was one of the most famous and controversial artists of the twentieth century. This title focuses on Dali''s work after 1940, presenting it as a multifaceted oeuvre that simultaneously drew inspiration from the Old Masters and the...

20.


Schiaparelli and Prada: Impossible Conversations
Год: 2013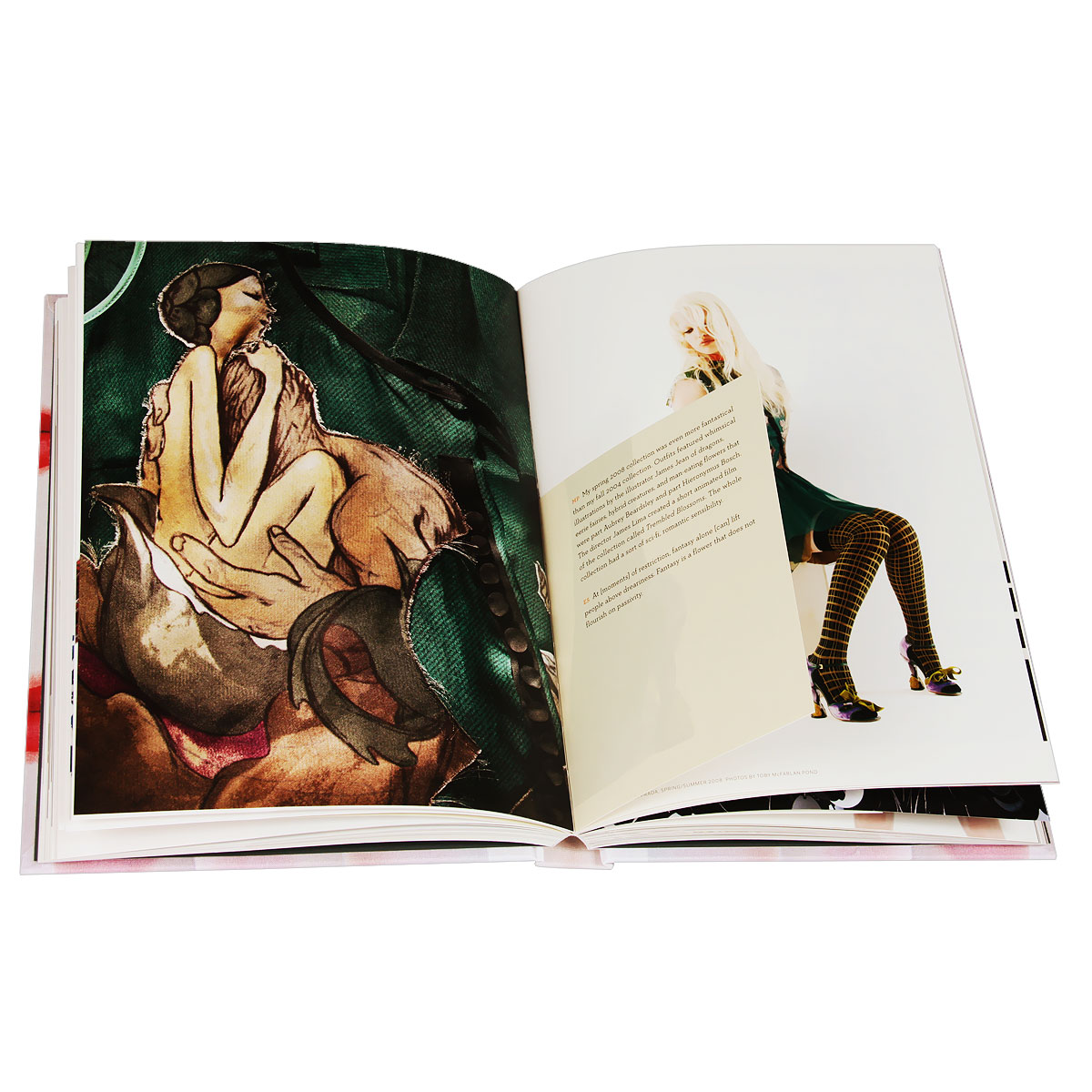 Although separated by time, Miuccia Prada and Elsa Schiaparelli—both Italian, both feminists — share striking affinities in terms of their design strategies and fashion manifestoes. Presented as an intimate "conversation," "Schiaparelli and Prada: Impossible Conversations" aims to tease out formal and conceptual similarities between the two designers. Striking photographs and insightful texts illustrate the parallels between the two, including their preferences for interesting textiles and prints, eccentric color palettes, and a bold and playful approach to styling and accessories. Schiaparelli, in the 1920s through 50s, and Prada, from the late 1980s to today, exploited the narrative possibilities of prints, sought out unconventional textiles, played with ideas of good and bad taste, and ...